There's a lot of talk in the YA sphere about what books are genuinely good, which ones are overrated, and which ones need a little more love. We tackled that last one, but now we wanted to take a look at some books that are on the forefront of the reputation spectrum. Specifically, the ones that we think deserve to be there.
So, without further ado, we present 15 YA books that we believe live up to the hype!
15 YA Books That Live Up to the Hype
1. The Hate U Give, by Angie Thomas
We have made our feelings on this very clear. This powerful, emotional, relevant, hilarious, all-around phenomenal read can basically speak for itself. If you haven't read THE HATE U GIVE yet, make it your next book. Actually, scratch that. Put down the book you're in the middle of and start this. There is no doubt in our mind that Angie Thomas's masterpiece will go down as a classic of our time.
Sixteen-year-old Starr Carter moves between two worlds: the poor neighborhood where she lives and the fancy suburban prep school she attends. The uneasy balance between these worlds is shattered when Starr witnesses the fatal shooting of her childhood best friend Khalil at the hands of a police officer. Khalil was unarmed.
What everyone wants to know is: what really went down that night? And the only person alive who can answer that is Starr. But what Starr does—or does not—say could upend her community. It could also endanger her life.
2. Simon Vs. the Homo Sapiens Agenda, by Becky Albertalli
We dare you not to fall in love with Simon Spier. Just reading SIMON VS. THE HOMO SAPIENS AGENDA will make you feel better about basically everything, but it's also a super important coming-of-age story about a closeted gay boy making peace with who he is and how it relates to everyone around him. Plus, it begs the question: "Why is straight the default?"
OH, and also—did you see how incredible the film adaptation looks?!
Sixteen-year-old and not-so-openly gay Simon Spier prefers to save his drama for the school musical. But when an email falls into the wrong hands, his secret is at risk of being thrust into the spotlight. Now change-averse Simon has to find a way to step out of his comfort zone before he's pushed out—without alienating his friends, compromising himself, or fumbling a shot at happiness with the most confusing, adorable guy he's never met.
3. Throne of Glass, by Sarah J. Maas
What if Cinderella had been an assassin, recruited to go to the palace for more reasons than anyone could ever know? That's how THRONE OF GLASS begins, but this epic fantasy saga has evolved into a remarkable world with elaborate Faerie mythology, a snarky squad that's literal #goals, and killer bloodthirsty witches. The sheer scope of storytelling is remarkable.
When magic has gone from the world, and a vicious king rules from his throne of glass, an assassin comes to the castle. She does not come to kill, but to win her freedom. If she can defeat twenty-three killers, thieves, and warriors in a competition to find the greatest assassin in the land, she will become the King's Champion and be released from prison.
Her name is Celaena Sardothien.
The Crown Prince will provoke her. The Captain of the Guard will protect her.
And a princess from a foreign land will become the one thing Celaena never thought she'd have again: a friend.
4. The Darkest Minds, by Alexandra Bracken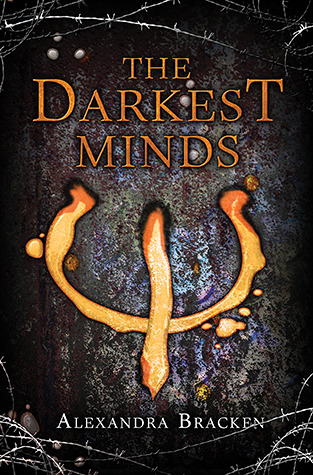 One of the OG dystopian novels, and one getting another turn in the spotlight soon! We fell in love with Alex Bracken's gritty world in THE DARKEST MINDS, and Ruby, Liam, and the rest of the gang have been hanging out in the fondest parts of our book nerdy memories. If you got into YA before this series hit shelves, we definitely recommend going back and binging them all!
When Ruby woke up on her tenth birthday, something about her had changed. Something frightening enough to make her parents lock her in the garage and call the police. Something that got her sent to Thurmond, a brutal government "rehabilitation camp." She might have survived the mysterious disease that had killed most of America's children, but she and the others emerged with something far worse: frightening abilities they could not control.
When they arrive at East River, nothing is as it seems, least of all its mysterious leader. But there are other forces at work, people who will stop at nothing to use Ruby in their fight against the government.
5. The Sun is Also a Star, by Nicola Yoon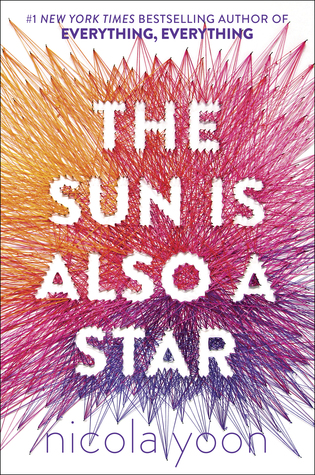 This book is the epitome of "heartwarming and heartbreaking." THE SUN IS ALSO A STAR will sucker punch you right in the feels, but you'll walk away with a nice warm happiness that only a beautifully written book can give you. This cute, diverse love story will have you falling for Natasha and Daniel just as they fall for each other—and also the stories they each bring to the table. Genuine, thoughtful, heartfelt rep executed perfectly.
Natasha: I'm a girl who believes in science and facts. Not fate. Not destiny. Or dreams that will never come true. I'm definitely not the kind of girl who meets a cute boy on a crowded New York City street and falls in love with him. Not when my family is twelve hours away from being deported to Jamaica. Falling in love with him won't be my story.
Daniel: I've always been the good son, the good student, living up to my parents' high expectations. Never the poet. Or the dreamer. But when I see her, I forget about all that. Something about Natasha makes me think that fate has something much more extraordinary in store—for both of us.
The Universe: Every moment in our lives has brought us to this single moment. A million futures lie before us. Which one will come true?
6. Three Dark Crowns, by Kendare Blake
Once you meet the sisters of Fennbirn Island, you will not be able to put this book down. And the last twenty pages will have you screaming. It's THAT good. THREE DARK CROWNS is such an addictive fantasy that when ONE DARK THRONE finally hit shelves we literally stayed up all night to read it. And it was perfect. These books really hit the ground running, and once you get started, you won't be able to stop.
In every generation on the island of Fennbirn, a set of triplets is born—three queens, all equal heirs to the crown and each possessor of a coveted magic. Mirabella is a fierce elemental, able to spark hungry flames or vicious storms at the snap of her fingers. Katharine is a poisoner, one who can ingest the deadliest poisons without so much as a stomachache. Arsinoe, a naturalist, is said to have the ability to bloom the reddest rose and control the fiercest of lions.
But becoming the Queen Crowned isn't solely a matter of royal birth. Each sister has to fight for it. And it's not just a game of win or lose . . . it's life or death. The night the sisters turn sixteen, the battle begins.
The last queen standing gets the crown.
7. The Girl of Fire and Thorns, by Rae Carson
One of the original YA fantasies, this book has held up over time—and then some. THE GIRL OF FIRE AND THORNS is an empowering page turner full of adventure, sorcery, heartbreak, and power, and the world is so beautifully constructed that you won't want to leave it. Rae is currently dominating the magical Western front with her GOLD SEER trilogy, but this OG fantasy still has a place on our bookshelves today.
Once a century, one person is chosen for greatness.
Elisa has always felt powerless, useless. Now, on her sixteenth birthday, she has become the secret wife of a handsome and worldly king—a king who needs her to be the chosen one, not a failure of a princess. And he's not the only one who seeks her. Savage enemies, seething with dark magic, are hunting her.
A daring, determined revolutionary thinks she could save his people. And he looks at her in a way no man has ever looked at her before. Elisa could be everything to those who need her most. If the prophecy is fulfilled. If she finds the power deep within herself. If she doesn't die young.
Most of the chosen do.
8. Carry On, by Rainbow Rowell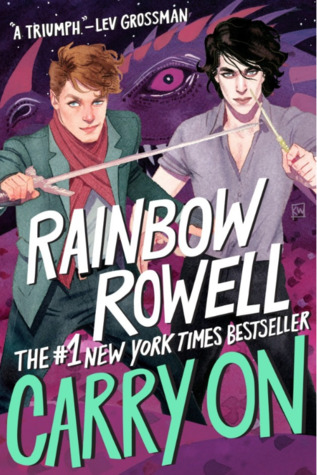 When we read FANGIRL, the story of Simon Snow captured our hearts. And then Rainbow Rowell made ALL OF OUR DREAMS COME TRUE and wrote an entire novel set in its magical world. Between CARRY ON's subpar, subversive chosen one and his underwhelmingly evil vampire roommate, Simon and Baz are two characters that will burrow their way inside your heart forever.
Simon Snow is the worst Chosen One who's ever been chosen.
That's what his roommate, Baz, says. And Baz might be evil and a vampire and a complete git, but he's probably right.
Half the time, Simon can't even make his wand work, and the other half, he starts something on fire. His mentor's avoiding him, his girlfriend broke up with him, and there's a magic-eating monster running around, wearing Simon's face. Baz would be having a field day with all this, if he were here — it's their last year at the Watford School of Magicks, and Simon's infuriating nemesis didn't even bother to show up.
9. Graceling, by Kristin Cashore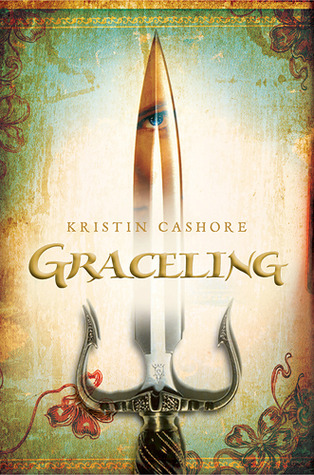 If you read GRACELING when it came out, you probably had a feeling that you were reading a book that was on the verge of launching a phenomenon. It's the kind of fantasy that gets you hooked on fantasy, epic with a ton of twists and turns and a lovely romance to round it out. Kristin Cashore is a master worldbuilder, and once you get into the groove of GRACELING, your book nerdiness will never be the same.
Katsa has been able to kill a man with her bare hands since she was eight – she's a Graceling, one of the rare people in her land born with an extreme skill. And now she is forced to work as the king's thug. But she never expects to fall in love with beautiful Prince Po…
Katsa has been able to kill a man with her bare hands since she was eight—she's a Graceling, one of the rare people in her land born with an extreme skill. As niece of the king, she should be able to live a life of privilege, but Graced as she is with killing, she is forced to work as the king's thug.
She never expects to fall in love with beautiful Prince Po.
10. Six of Crows, by Leigh Bardugo
We cannot pick one single element that is our favorite part of SIX OF CROWS. The characters are written phenomenally, the banter is hilarious, the gut punches are emotional, the plot is a masterpiece… do we need to go on? Leigh Bardugo crafted something truly special when she wrote about Kaz, Inej, and the rest of the gang, and any time we need a reliable reread to get us out of a slump, this is one of our first to go to.
Criminal prodigy Kaz Brekker has been offered wealth beyond his wildest dreams. But to claim it, he'll have to pull off a seemingly impossible heist:
• Break into the notorious Ice Court
(a military stronghold that has never been breached)
• Retrieve a hostage
(who could unleash magical havoc on the world)
• Survive long enough to collect his reward
(and spend it)
Kaz needs a crew desperate enough to take on this suicide mission and dangerous enough to get the job done – and he knows exactly who: six of the deadliest outcasts the city has to offer. Together, they just might be unstoppable – if they don't kill each other first.
11. Red Queen, by Victoria Aveyard
The book that brought us one of the most complex, beloved, and hated villains of our time—the infamous Maven Calore. RED QUEEN taught us a valuable lesson in trust, even if we did want to argue with Mare from time to time. After all, it's not exactly her fault. If only she had known that anyone can betray anyone, and that she truly is stronger than she thinks.
Mare Barrow's world is divided by blood—those with common, Red blood serve the Silver-blooded elite, who are gifted with superhuman abilities. Mare is a Red, scraping by as a thief in a poor, rural village, until a twist of fate throws her in front of the Silver court. Before the king, princes, and all the nobles, she discovers she has an ability of her own.
One wrong move can lead to her death, but in the dangerous game she's forced to play, the only certainty is betrayal.
12. Jellicoe Road, by Melina Marchetta
The word "beautiful" is really all that comes to mind. JELLICOE ROAD will make you cry every time you read it, and it will take your breath away. TBH, we're not sure how we can do this story justice. Just read it and we promise you will not regret it.
Abandoned by her mother on Jellicoe Road when she was eleven, Taylor Markham, now seventeen, is finally being confronted with her past. But as the reluctant leader of her boarding school dorm, there isn't a lot of time for introspection. And while Hannah, the closest adult Taylor has to family, has disappeared, Jonah Griggs, the boy who might be the key to unlocking the secrets for Taylor's past, is back in town.
In this absorbing story by Melina Marchetta, nothing is as it seems and every clue leads to more questions. But if Taylor can put together the pieces of her past, she just might be able to change her future.
13. Daughter of Smoke and Bone, by Laini Taylor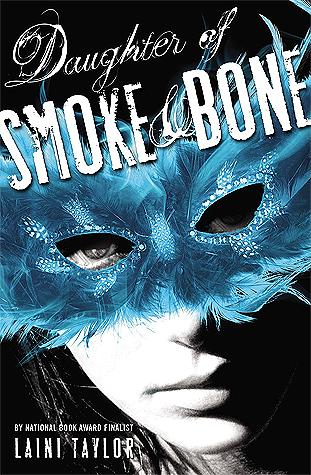 Magical, mysterious, and gorgeously written, DAUGHTER OF SMOKE AND BONE is a YA world unto its own. Laini Taylor's unique AF worldbuilding and the way she develops her characters will have you wanting to be a part of their world, not just reading from the outside. Dreams will be twisted, wars will be waged, and you'll find yourself thinking about the monstrous world of this epic series long after the story's last page.
Around the world, black hand prints are appearing on doorways, scorched there by winged strangers who have crept through a slit in the sky. In a dark and dusty shop, a devil's supply of human teeth grows dangerously low. And in the tangled lanes of Prague, a young art student is about to be caught up in a brutal otherworldly war.
Meet Karou. She fills her sketchbooks with monsters that may or may not be real, she's prone to disappearing on mysterious "errands", she speaks many languages – not all of them human – and her bright blue hair actually grows out of her head that color. Who is she? That is the question that haunts her, and she's about to find out.
14. Illuminae, by Amie Kaufman & Jay Kristoff
ILLUMINAE will take all the feelings you hold dear, crush them to pieces, and then blow them into space like stardust. Told through a variety of different formats, including emails, military files, and interviews, this book is so unlike everything else in YA it's made its way onto our 'must' list. But like we said, the story holds up too. This pulse-pounding survival story will have you binging the series before you even know what's happened.
This morning, Kady thought breaking up with Ezra was the hardest thing she'd have to do. This afternoon, her planet was invaded.
The year is 2575, and two rival megacorporations are at war over a planet that's little more than an ice-covered speck at the edge of the universe. Too bad nobody thought to warn the people living on it. With enemy fire raining down on them, Kady and Ezra—who are barely even talking to each other—are forced to fight their way onto an evacuating fleet, with an enemy warship in hot pursuit.
But their problems are just getting started.
15. The Gentleman's Guide to Vice and Virtue, by Mackenzi Lee
If you want a book that will make you swoon as much as it makes you laugh, THE GENTLEMAN'S GUIDE TO VICE AND VIRTUE is the perfect historical romp for you. I mean, have you seen all the reasons we love this book? And if you needed any more convincing, the fact that Monty's fearlessly intelligent sister Felicity is getting her own book afterwards should be all the argument it takes.
Henry "Monty" Montague was born and bred to be a gentleman, but he was never one to be tamed. But as Monty embarks on his Grand Tour of Europe, his quest for a life filled with pleasure and vice is in danger of coming to an end. Not only does his father expect him to take over the family's estate upon his return, but Monty is also nursing an impossible crush on his best friend and traveling companion, Percy.
Still, it isn't in Monty's nature to give up. Even with his younger sister, Felicity, in tow, he vows to make this yearlong escapade one last hedonistic hurrah and flirt with Percy from Paris to Rome. But when one of Monty's reckless decisions turns their trip abroad into a harrowing manhunt that spans across Europe, it calls into question everything he knows, including his relationship with the boy he adores.
---
What books do you think live up to the hype? Let us know in the comments!
Up next: