One of the best things about finding a new favorite book is being able to see what else that authors has published! If it's not a debut, the odds are pretty good that you'll love their other works, and if they have a couple of series here and there, well, even better! Because we want to help you out and make sure no author falls through the cracks, we decided to tackle the idea of a binge read from a different perspective!
We rounded up 15 authors who have published multiple books, series, etc., and whose books you can binge read for completely different, but equally amazing experiences! We hope you find some new favorite authors below!
Authors You Need to Binge Read
1. Kiersten White
Books to check out: AND I DARKEN, PARANORMALCY, THE DARK DESCENT OF ELIZABETH FRANKENSTEIN
For poetic action, characters with unbelievable depth, and plot developments you'll never see coming, you need to be reading Kiersten White! Whatever genre you like best, we guarantee she has something for you—and then you'll devour all the rest, too!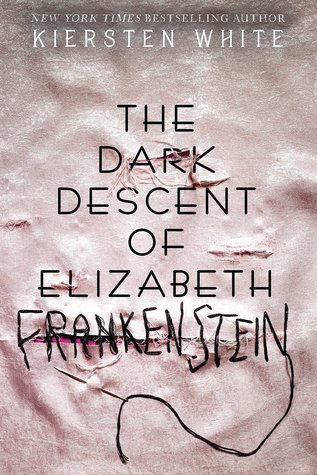 Elizabeth Lavenza hasn't had a proper meal in weeks. Her thin arms are covered with bruises from her "caregiver," and she is on the verge of being thrown into the streets… until she is brought to the home of Victor Frankenstein, an unsmiling, solitary boy who has everything–except a friend.
Victor is her escape from misery. Elizabeth does everything she can to make herself indispensable–and it works. She is taken in by the Frankenstein family and rewarded with a warm bed, delicious food, and dresses of the finest silk. Soon she and Victor are inseparable.
But her new life comes at a price. As the years pass, Elizabeth's survival depends on managing Victor's dangerous temper and entertaining his every whim, no matter how depraved. Behind her blue eyes and sweet smile lies the calculating heart of a girl determined to stay alive no matter the cost… as the world she knows is consumed by darkness.
2. Ryan Graudin
Books to check out: WOLF BY WOLF, INVICTUS, THE WALLED CITY
The action! The twisting takes on historical fiction! The banter between the characters despite the stakes closing in on them from all sides! Ryan is an auto-buy author and it seems like we love each book even more than the last!
Farway Gaius McCarthy was born outside of time. The son of a time-traveling Recorder from 2354 AD and a gladiator living in Rome in 95 AD, Far's birth defies the laws of nature. Exploring history himself is all he's ever wanted, and after failing his final time-traveling exam, Far takes a position commanding a ship with a crew of his friends as part of a black market operation to steal valuables from the past.
But during a heist on the sinking Titanic, Far meets a mysterious girl who always seems to be one step ahead of him. Armed with knowledge that will bring Far's very existence into question, she will lead Far and his team on a race through time to discover a frightening truth: History is not as steady as it seems.
3. Patrick Ness
Books to check out: THE REST OF US JUST LIVE HERE, RELEASE, THE KNIFE OF NEVER LETTING GO
Patrick Ness manages to write in a way that pulls you in and refuses to let go—even when the words sucker punch you right in the gut. These books will give you alllll the feels. But they're also kind of hilarious and action-packed and so unique, you need to read them all!
Adam Thorn doesn't know it yet, but today will change his life.
Between his religious family, a deeply unpleasant ultimatum from his boss, and his own unrequited love for his sort-of ex, Enzo, it seems as though Adam's life is falling apart.  At least he has two people to keep him sane: his new boyfriend (he does love Linus, doesn't he?) and his best friend, Angela.
But all day long, old memories and new heartaches come crashing together, throwing Adam's life into chaos. The bindings of his world are coming untied one by one; yet in spite of everything he has to let go, he may also find freedom in the release.
4. Kasie West
Books to check out: LOVE, LIFE, AND THE LIST, BY YOUR SIDE, ON THE FENCE
Hello, may we suggest books that will just make you happy? Kasie West has a gift for writing pitch perfect YA romance, and each of her books is so different, but equally as adorable!
Seventeen-year-old Abby Turner's summer isn't going the way she'd planned. She has a not-so-secret but definitely unrequited crush on her best friend, Cooper. She hasn't been able to manage her mother's growing issues with anxiety. And now she's been rejected from an art show because her work "has no heart." So when she gets another opportunity to show her paintings, Abby isn't going to take any chances.
Which is where the list comes in.
Abby gives herself one month to do ten things, ranging from face a fear (#3) to learn a stranger's story (#5) to fall in love (#8). She knows that if she can complete the list, she'll become the kind of artist she's always dreamed of being.
But as the deadline approaches, Abby realizes that getting through the list isn't as straightforward as it seems . . . and that maybe—just maybe—she can't change her art if she isn't first willing to change herself.
5. Courtney Stevens
Books to check out: DRESS CODES FOR SMALL TOWNS, FOUR THREE TWO ONE, THE LIES ABOUT TRUTH
One of our favorite things about YA is just how personal we get to know the characters, and that's never as true as it is in one of Courtney Stevens's books. Try reading DRESS CODES and not falling in love with the whole group, we dare you!
As the tomboy daughter of the town's preacher, Billie McCaffrey has always struggled with fitting the mold of what everyone says she should be. She'd rather wear sweats, build furniture, and get into trouble with her solid group of friends: Woods, Mash, Davey, Fifty, and Janie Lee.
But when Janie Lee confesses to Billie that she's in love with Woods, Billie's filled with a nagging sadness as she realizes that she is also in love with Woods…and maybe with Janie Lee, too.
Always considered "one of the guys," Billie doesn't want anyone slapping a label on her sexuality before she can understand it herself. So she keeps her conflicting feelings to herself, for fear of ruining the group dynamic.
Except it's not just about keeping the peace, it's about understanding love on her terms—this thing that has always been defined as a boy and a girl falling in love and living happily ever after. For Billie—a box-defying dynamo—it's not that simple.
6. Mindy McGinnis
Books to check out: THE FEMALE OF THE SPECIES, NOT A DROP TO DRINK, THIS DARKNESS MINE
Every time we hear that someone doesn't read all of Mindy McGinnis's books, we have the immediate urge to tell them just how much they're missing out on. They're incredible statements on our society, super inventive, and never fail to shock us. You have to read them all because each one is completely different from the last—but just as good, if not better!
Alex Craft knows how to kill someone. And she doesn't feel bad about it.
Three years ago, when her older sister, Anna, was murdered and the killer walked free, Alex uncaged the language she knows best—the language of violence. While her own crime goes unpunished, Alex knows she can't be trusted among other people. Not with Jack, the star athlete who wants to really know her but still feels guilty over the role he played the night Anna's body was discovered. And not with Peekay, the preacher's kid with a defiant streak who befriends Alex while they volunteer at an animal shelter. Not anyone.
As their senior year unfolds, Alex's darker nature breaks out, setting these three teens on a collision course that will change their lives forever.
7. Maggie Stiefvater
Books to check out: THE RAVEN BOYS, THE SCORPIO RACES, ALL THE CROOKED SAINTS
If you haven't fallen in love with Blue and her Raven Boys, gone racing with Puck at the start of November, or wished for a miracle after dark, you should probably get on that.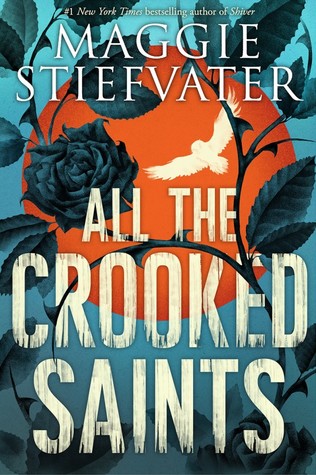 Any visitor to Bicho Raro, Colorado is likely to find a landscape of dark saints, forbidden love, scientific dreams, miracle-mad owls, estranged affections, one or two orphans, and a sky full of watchful desert stars.
At the heart of this place you will find the Soria family, who all have the ability to perform unusual miracles. And at the heart of this family are three cousins longing to change its future: Beatriz, the girl without feelings, who wants only to be free to examine her thoughts; Daniel, the Saint of Bicho Raro, who performs miracles for everyone but himself; and Joaquin, who spends his nights running a renegade radio station under the name Diablo Diablo.
They are all looking for a miracle. But the miracles of Bicho Raro are never quite what you expect.
8. Lauren Oliver
Books to check out: BEFORE I FALL, DELIRIUM, BROKEN THINGS
Dystopian worlds, twisty clone thrillers, and a girl, trapped, trying to save her own life. Strange disappearances, a cult-like murder—honestly, Lauren Oliver books give you everything you could ever need. We cannot WAIT for BROKEN THINGS—it might be our favorite one yet.
It's been five years since Summer Marks was brutally murdered in the woods.
Everyone thinks Mia and Brynn killed their best friend. That driven by their obsession with a novel called The Way into Lovelorn the three girls had imagined themselves into the magical world where their fantasies became twisted, even deadly.
The only thing is: they didn't do it.
On the anniversary of Summer's death, a seemingly insignificant discovery resurrects the mystery and pulls Mia and Brynn back together once again. But as the lines begin to blur between past and present and fiction and reality, the girls must confront what really happened in the woods all those years ago—no matter how monstrous.
9. Amie Kaufman
Books to check out: ILLUMINAE, THESE BROKEN STARS, ICE WOLVES
Reading ILLUMINAE for the first time was basically brain-bending. The format, the story, the humor, the unrelenting creepiness—we were obsessed. And all of Amie's other books have that same must-read, must-binge feeling, so once you start, you need to check them all out!
This morning, Kady thought breaking up with Ezra was the hardest thing she'd have to do. This afternoon, her planet was invaded.
The year is 2575, and two rival megacorporations are at war over a planet that's little more than an ice-covered speck at the edge of the universe. Too bad nobody thought to warn the people living on it. With enemy fire raining down on them, Kady and Ezra—who are barely even talking to each other—are forced to fight their way onto an evacuating fleet, with an enemy warship in hot pursuit.
But their problems are just getting started. A deadly plague has broken out and is mutating, with terrifying results; the fleet's AI, which should be protecting them, may actually be their enemy; and nobody in charge will say what's really going on. As Kady hacks into a tangled web of data to find the truth, it's clear only one person can help her bring it all to light: the ex-boyfriend she swore she'd never speak to again.
10. Rainbow Rowell
Books to check out: FANGIRL, CARRY ON, ELEANOR & PARK
Rainbow Rowell romances are full of heart, depth, soul, and banter that will keep you laughing and swooning the whole way through. Do you need any more of a reason to read the books that brought us some of the most iconic characters in YA?!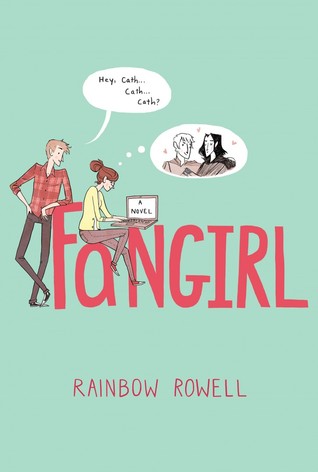 Cath is a Simon Snow fan.
Okay, the whole world is a Simon Snow fan…
But for Cath, being a fan is her life—and she's really good at it. She and her twin sister, Wren, ensconced themselves in the Simon Snow series when they were just kids; it's what got them through their mother leaving. Cath's sister has mostly grown away from fandom, but Cath can't let go. She doesn't want to.
Now that they're going to college, Wren has told Cath she doesn't want to be roommates. Cath is on her own, completely outside of her comfort zone. For Cath, the question is: Can she do this? Can she make it without Wren holding her hand? Is she ready to start living her own life? Writing her own stories? And does she even want to move on if it means leaving Simon Snow behind?
11. Rae Carson
Books to check out: THE GIRL OF FIRE AND THORNS, WALK ON EARTH A STRANGER
Rae Carson writes some of the best fantasy around, and her series are both different and similar enough that you'll immediately want to jump from one into the other! Plus, they're GORGEOUS, so basically you need all of her books on your shelves. You're welcome.
A young woman with the magical ability to sense the presence of gold must flee her home, taking her on a sweeping and dangerous journey across Gold Rush–era America. Walk on Earth a Stranger begins an epic saga from one of the finest writers of young adult literature.
Lee Westfall has a secret. She can sense the presence of gold in the world around her. Veins deep beneath the earth, pebbles in the river, nuggets dug up from the forest floor. The buzz of gold means warmth and life and home—until everything is ripped away by a man who wants to control her. Left with nothing, Lee disguises herself as a boy and takes to the trail across the country. Gold was discovered in California, and where else could such a magical girl find herself, find safety?
12. Claudia Gray
Books to check out: DEFY THE STARS, A THOUSAND PIECES OF YOU, EVERNIGHT
Claudia Gray has a gift for amping up the stakes to an unbelievable amount—but even though you'll be at the edge of your seat, you'll be swooning the whole way through! These books are as romantic as they are adventurous and intense.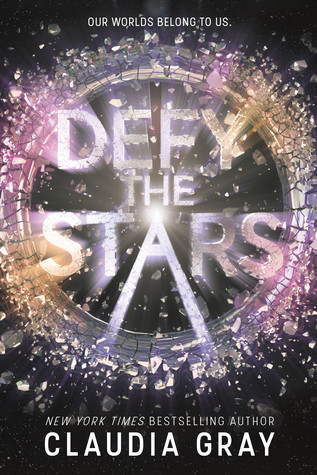 She's a soldier—Noemi Vidal is willing to risk anything to protect her planet, Genesis, including her own life. To their enemies on Earth, she's a rebel.
He's a machine—Abandoned in space for years, utterly alone, Abel's advanced programming has begun to evolve. He wants only to protect his creator, and to be free. To the people of Genesis, he's an abomination.
Noemi and Abel are enemies in an interstellar war, forced by chance to work together as they embark on a daring journey through the stars. Their efforts would end the fighting for good, but they're not without sacrifice. The stakes are even higher than either of them first realized, and the more time they spend together, the more they're forced to question everything they'd been taught was true.
13. Maureen Johnson
Books to check out: TRULY DEVIOUS, 13 LITTLE BLUE ENVELOPES, THE NAME OF THE STAR
Want some mystery? Romance? Drama? Whatever kind of mood you're in, there's a Maureen Johnson book for you, and all of them are so incredibly voicey that you'll be lost in them before you even know what's happened. Prepare for an obsession to begin!
Ellingham Academy is a famous private school in Vermont for the brightest thinkers, inventors, and artists. It was founded by Albert Ellingham, an early twentieth century tycoon, who wanted to make a wonderful place full of riddles, twisting pathways, and gardens. "A place," he said, "where learning is a game."
Shortly after the school opened, his wife and daughter were kidnapped. The only real clue was a mocking riddle listing methods of murder, signed with the frightening pseudonym "Truly, Devious." It became one of the great unsolved crimes of American history.
True-crime aficionado Stevie Bell is set to begin her first year at Ellingham Academy, and she has an ambitious plan: She will solve this cold case. That is, she will solve the case when she gets a grip on her demanding new school life and her housemates: the inventor, the novelist, the actor, the artist, and the jokester. But something strange is happening. Truly Devious makes a surprise return, and death revisits Ellingham Academy. The past has crawled out of its grave. Someone has gotten away with murder.
14. Victoria Schwab
Books to check out: THIS SAVAGE SONG, A DARKER SHADE OF MAGIC, VICIOUS
Victoria Schwab's worlds are dark and magical, and her writing is so lyrical that you will immediately put her on your favorite authors list. Each series is so uniquely different from the last, but you'll love them all the same—whether or not they contain a world you'd want to live in.
Kate Harker wants to be as ruthless as her father. After five years and six boarding schools, she's finally going home to prove that she can be.
August Flynn wants to be human. But he isn't. He's a monster, one that can steal souls with a song. He's one of the three most powerful monsters in a city overrun with them. His own father's secret weapon.
Their city is divided.
Their city is crumbling.
Kate and August are the only two who see both sides, the only two who could do something. But how do you decide to be a hero or a villain when it's hard to tell which is which?
15. Cynthia Hand
Books to check out: MY LADY JANE, MY PLAIN JANE, THE AFTERLIFE OF HOLLY CHASE, UNEARTHLY
Hopefully you've heard of the Lady Janies—MY LADY JANE and MY PLAIN JANE are such hilarious and fantastical takes on the historical genre that we know you'll be obsessed. And regardless, you need to check out Cynthia's other books, to! The premises are so interesting that you'll be pulled in from the start, and you'll need to read them all!
On Christmas Eve five years ago, Holly was visited by three Ghosts who showed her how selfish and spoiled she'd become. They tried to convince her to mend her ways.
She didn't.
And then she died.
Now she's stuck working for the top-secret company Project Scrooge—as the latest Ghost of Christmas Past.
Every year, they save another miserly grouch. Every year, Holly stays frozen at seventeen while her family and friends go on living without her. So far, Holly's afterlife has been miserable.
But this year, everything is about to change…
---
What authors do you follow between books, genres, and series? Let us know!
Up next: