The sun is shining, the beach is calling, and, let's be real, is there any better time to fall in love with a new book, or ship, or character?! Young adult romance books have been killing it lately, finding the exact right balance of humor, emotional torture, and swoonworthy moments. And we're going to be honest: we cannot get enough of them.
If you're looking to dive into something that will keep you smiling to yourself from cover to cover, we highly suggest you scroll through this list and add as many books as possible to that ever-growing TBR!
15 Young Adult Romance Books to Fall in Love With This Summer
1. Save the Date by Morgan Matson
Has there ever been a Morgan Matson book that we haven't fallen head over heels with? Unsurprisingly, SAVE THE DATE is no different. Get ready to swoon, laugh, and find yourself completely emotionally invested in this crazy family before you even know what's happened.
Charlie Grant's older sister is getting married this weekend at their family home, and Charlie can't wait—for the first time in years, all four of her older siblings will be under one roof. Charlie is desperate for one last perfect weekend, before the house is sold and everything changes. The house will be filled with jokes and games and laughs again. Making decisions about things like what college to attend and reuniting with longstanding crush Jesse Foster—all that can wait. She wants to focus on making the weekend perfect.
The only problem? The weekend is shaping up to be an absolute disaster.
Over the course of three ridiculously chaotic days, Charlie will learn more than she ever expected about the family she thought she knew by heart. And she'll realize that sometimes, trying to keep everything like it was in the past means missing out on the future.
2. Invisible Ghosts by Robyn Schneider
Get ready to nerd out over this latest adorable and heartfelt romantic comedy from Robyn Schneider! It feels like we fell in love with THE BEGINNING OF EVERYTHING so long ago, so we're so excited to dive into this latest swoonworthy read! Plus, this one covers a lot of other themes like dealing with grief and finding yourself, so yes, a definite recommendation!
Rose Asher believes in ghosts. She should, since she has one for a best friend: Logan, her annoying, Netflix-addicted brother, who is forever stuck at fifteen. But Rose is growing up, and when an old friend moves back to Laguna Canyon and appears in her drama class, things get complicated.
Jamie Aldridge is charming, confident, and a painful reminder of the life Rose has been missing out on since her brother's death. She watches as Jamie easily rejoins their former friends—a group of magnificently silly theater nerds—while avoiding her so intensely that it must be deliberate.
Yet when the two of them unexpectedly cross paths, Rose learns that Jamie has a secret of his own, one that changes everything. Rose finds herself drawn back into her old life—and to Jamie. But she quickly starts to suspect that he isn't telling her the whole truth.
3. The Bird and the Blade by Megan Bannen
Forbidden love, a deadly challenge, a kingdom at the center of a brutal war—what else do you need to know about this stunning historical fiction debut?! If you like the kind of romance that leaves you emotionally wrecked in all the best ways, you need this book.
As a slave in the Kipchak Khanate, Jinghua has lost everything: her home, her family, her freedom… until she finds herself an unlikely conspirator in the escape of Prince Khalaf and his irascible father as they flee from their enemies across the vast Mongol Empire. On the run, with adversaries on all sides and an endless journey ahead, Jinghua hatches a scheme to use the Kipchaks' exile to return home, a plan that becomes increasingly fraught as her feelings for Khalaf evolve into a hopeless love.
Jinghua's already dicey prospects take a downward turn when Khalaf seeks to restore his kingdom by forging a marriage alliance with Turandokht, the daughter of the Great Khan. As beautiful as she is cunning, Turandokht requires all potential suitors to solve three impossible riddles to win her hand—and if they fail, they die.
Jinghua has kept her own counsel well, but with Khalaf's kingdom—and his very life—on the line, she must reconcile the hard truth of her past with her love for a boy who has no idea what she's capable of… even if it means losing him to the girl who'd sooner take his life than his heart.
4. The Way You Make Me Feel by Maurene Goo
We absolutely adored Maurene's debut, and she somehow made us fall even harder for this one! THE WAY YOU MAKE ME FEEL has it all, including romances that rival our favorite movie ships, food trucks that encourage snacking-while-reading, and yes, even a dad that we may have fallen in love with. What more could you want?!
From the author of I BELIEVE IN A THING CALLED LOVE, a laugh-out-loud story of love, new friendships, and one unique food truck.
Clara Shin lives for pranks and disruption. When she takes one joke too far, her dad sentences her to a summer working on his food truck, the KoBra, alongside her uptight classmate Rose Carver. Not the carefree summer Clara had imagined. But maybe Rose isn't so bad. Maybe the boy named Hamlet (yes, Hamlet) crushing on her is pretty cute. Maybe Clara actually feels invested in her dad's business. What if taking this summer seriously means that Clara has to leave her old self behind?
5. Crossing the Line by Simone Elkeles
Nothing like a star-crossed romance to kick off your summer reading! CROSSING THE LINE is by Simone Elkeles, who you might know as the author of the PERFECT CHEMISTRY series. This latest book is 100% full of her signature steamy romance and high stakes drama.
To escape his abusive stepdad, bad boy Ryan Hess runs from his tiny Texas border town to Mexico. But his plans to keep his head down and stay out of trouble are shattered the minute he meets the beautiful and totally out of his league Dalila Sandoval.
Dalila Sandoval shouldn't even know someone like Ryan Hess. The daughter of one of the wealthiest lawyers in Mexico, Dalila is focused on studying and planning for her bright future. Ryan is only a distraction from her dreams, but she's never felt more alive than when she's by his side.
Ryan and Dalila are wrong for each other in every way. And yet they can't resist the sparks that fly when they're together. But their love is like a flame burning too close to the fuse.
6. The Emerald Sea by Richelle Mead
It feels like we fell into the glamorous world of THE GLITTERING COURT so long ago—and ever since we've been waiting on the edge of our seats to find out just what happened to Tamsin after the shipwreck. This conclusion promises to be just as swoony as its predecessors, but with ample doses of action, survival, and, of course, drama.
Tamsin Wright is unstoppable. Except… her friendships with Mira and Adelaide, her roommates at the Glittering Court, threatens her status as the top-ranked prospect, she does the only thing she knows will keep her on track: she cuts them out of her life. But when her voyage across the sea goes off course, Tamsin must use her unrelenting grit and determination to survive the harsh winter far north of her intended destination in hopes of making it back to the Glittering Court in time to secure a proposal—and a comfortable future for her family.
Experiencing new cultures and beliefs for the first time, Tamsin realizes that her careful studies haven't prepared her for everything, and with new alliances formed with roguish tradesman Jago Robinson and good-natured minister Gideon Stewart, Tamsin's heart begins to be pulled in different directions. But she can't let her brewing attraction get in the way of her ultimate goal: protecting the secret she holds closest to her heart, the one that would unravel everything she's worked for if it's uncovered.
7. Royals by Rachel Hawkins
Can we just relive the royal wedding forever? No? Well, at least we have this book. Seriously, it will make you fall in love with love and keep you laughing along the way.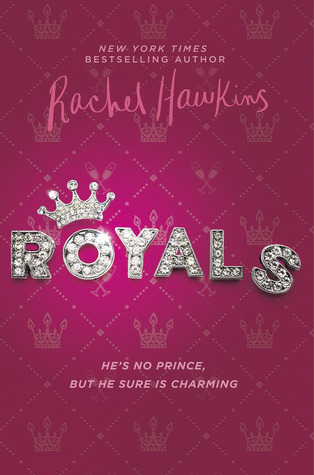 Meet Daisy Winters. She's an offbeat sixteen-year-old Floridian with mermaid-red hair; a part time job at a bootleg Walmart, and a perfect older sister who's nearly engaged to the Crown Prince of Scotland. Daisy has no desire to live in the spotlight, but relentless tabloid attention forces her to join Ellie at the relative seclusion of the castle across the pond.
While the dashing young Miles has been appointed to teach Daisy the ropes of being regal, the prince's roguish younger brother kicks up scandal wherever he goes, and tries his best to take Daisy along for the ride. The crown–and the intriguing Miles–might be trying to make Daisy into a lady… but Daisy may just rewrite the royal rulebook to suit herself.
8. 9 Days & 9 Nights by Katie Cotugno
European vacation with your new significant other? Yes please! Having said vacation crashed by your ex and his new girlfriend when you accidentally run into each other? We would never wish this upon our worst enemies, but it gives us the juicy summer read you need in your beach tote. Plus, we're suckers for YA set in the college years!
Molly Barlow isn't that girl anymore. A business major at her college in Boston, she's reinvented herself after everything that went down a year ago… After all the people she hurt and the family she tore apart.
Slowly, life is getting back to normal. Molly has just said "I love you" to her new boyfriend, Ian, and they are off on a romantic European vacation together, starting with scenic London. But there on a Tube platform, the past catches up to her in the form of Gabe, her ex, traveling on his own parallel vacation with new girlfriend Sadie.
After comparing itineraries, Ian ends up extending an invite for Gabe and Sadie to join them on the next leg of their trip, to Ireland. Sadie, who's dying to go there, jumps at the prospect. And Molly and Gabe can't bring themselves to tell the truth about who they once were to each other to their new significant others.
Now Molly has to spend nine days and nine nights with the boy she once loved, the boy whose heart she shredded, without Ian knowing. Will she make it through as new, improved Molly, or will everything that happened between her and Gabe come rushing back?
9. Geekerella by Ashley Poston
A fairytale retelling set in the world of fandom and cons? YES PLEASE. Ashley tore our hearts out (and kind of put them back together?) in HEART OF IRON, but GEEKERELLA is so sweet and happy and pure that it's the perfect follow-up!
Geek girl Elle Wittimer lives and breathes Starfield, the classic science-fiction series she grew up watching with her late father. So when she sees a cosplay contest for a new Starfield movie, she has to enter. The prize? An invitation to the ExcelsiCon Cosplay Ball and a meet-and-greet with the actor slated to play Federation Prince Carmindor in the reboot. With savings from her gig at the Magic Pumpkin food truck and her dad's old costume, Elle's determined to win – unless her stepsisters get there first.
Teen actor Darien Freeman used to live for cons – before he was famous. Now they're nothing but autographs and awkward meet-and-greets. Playing Carmindor is all he has ever wanted, but Starfield fandom has written him off as just another dumb heartthrob. As ExcelsiCon draws near, Darien feels more and more like a fake—until he meets a girl who shows him otherwise. But when she disappears at midnight, will he ever be able to find her again?
10. Autoboyography by Christina Lauren
This book stressed us OUT—but only because we were so invested and wanted happy endings for all these characters. The meta twist at the end had us shook, and we've gone back to this heartfelt and heartwrenching story time and time again.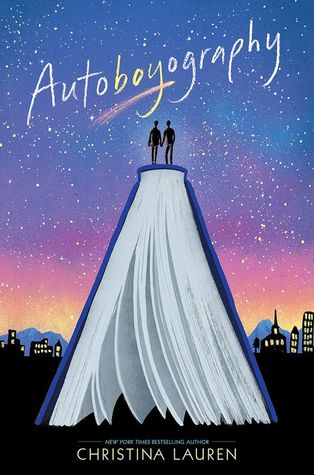 Three years ago, Tanner Scott's family relocated from California to Utah, a move that nudged the bisexual teen temporarily back into the closet. Now, with one semester of high school to go, and no obstacles between him and out-of-state college freedom, Tanner plans to coast through his remaining classes and clear out of Utah.
But when his best friend Autumn dares him to take Provo High's prestigious Seminar—where honor roll students diligently toil to draft a book in a semester—Tanner can't resist going against his better judgment and having a go, if only to prove to Autumn how silly the whole thing is. Writing a book in four months sounds simple. Four months is an eternity.
It turns out, Tanner is only partly right: four months is a long time. After all, it takes only one second for him to notice Sebastian Brother, the Mormon prodigy who sold his own Seminar novel the year before and who now mentors the class. And it takes less than a month for Tanner to fall completely in love with him.
11. To All the Boys I've Loved Before by Jenny Han
If you love YA romance like we do, odds are you've already read this adorable novel by Jenny Han. But with the movie coming out this summer, it seems like the perfect opportunity to dive back in and fall in love with these characters all over again! Or for the first time.
Lara Jean's love life gets complicated in this New York Times bestselling "lovely, lighthearted romance" from the bestselling author of The Summer I Turned Pretty series.
What if all the crushes you ever had found out how you felt about them… all at once?
Sixteen-year-old Lara Jean Song keeps her love letters in a hatbox her mother gave her. They aren't love letters that anyone else wrote for her; these are ones she's written. One for every boy she's ever loved—five in all. When she writes, she pours out her heart and soul and says all the things she would never say in real life, because her letters are for her eyes only. Until the day her secret letters are mailed, and suddenly, Lara Jean's love life goes from imaginary to out of control.
12. Leah on the Offbeat by Becky Albertalli
It's the sequel to SIMON VS. THE HOMO SAPIENS AGENDA, so expect lots of snark from main character Leah, lots of unbelievable friendship moments that will make your heart MELT, and the most romantic promposal of all time!
When it comes to drumming, Leah Burke is usually on beat—but real life isn't always so rhythmic. An anomaly in her friend group, she's the only child of a young, single mom, and her life is decidedly less privileged. She loves to draw but is too self-conscious to show it. And even though her mom knows she's bisexual, she hasn't mustered the courage to tell her friends—not even her openly gay BFF, Simon.
So Leah really doesn't know what to do when her rock-solid friend group starts to fracture in unexpected ways. With prom and college on the horizon, tensions are running high. It's hard for Leah to strike the right note while the people she loves are fighting—especially when she realizes she might love one of them more than she ever intended.
13. Summer of Salt by Katrina Leno
On top of coming into her magic, Georgina is also dealing with falling in love with another girl and uncovering a hundred year old mystery this summer. Can't we all aspire to do so much?! We encourage spending some of your summer on this cute little island with her.
Georgina Fernweh waits with growing impatience for the tingle of magic in her fingers—magic that has been passed down through every woman in her family. Her twin sister, Mary, already shows an ability to defy gravity. But with their eighteenth birthday looming at the end of this summer, Georgina fears her gift will never come.
No one on the island of By-the-Sea would ever call the Fernwehs what they really are, but if you need the odd bit of help—say, a sleeping aid concocted by moonlight—they are the ones to ask. No one questions the weather, as moody and erratic as a summer storm. No one questions the (allegedly) three-hundred-year-old bird who comes to roost on the island every year.
When tragedy strikes, what made the Fernweh women special suddenly casts them in suspicion. Over the course of her last summer on the island—a summer of storms, of love, of salt—Georgina will learn the truth about magic, in all its many forms.
14. Love & Luck by Jenna Evans Welch
Not satisfied with a single foreign vacation this summer?! Set out again in LOVE & LUCK! We love a romance that can blend authentic relationships with family bonds that pull on our heartstrings, Get ready for all the feels with this one!!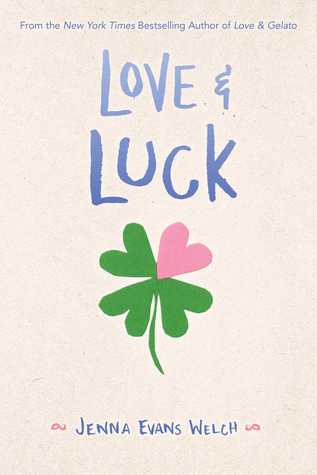 Addie is visiting Ireland for her aunt's over-the-top destination wedding, and hoping she can stop thinking about the one horrible thing she did that left her miserable and heartbroken—and threatens her future. But her brother, Ian, isn't about to let her forget, and his constant needling leads to arguments and even a fistfight between the two once inseparable siblings. Miserable, Addie can't wait to visit her friend in Italy and leave her brother—and her problems—behind.
So when Addie discovers an unusual guidebook, Ireland for the Heartbroken, hidden in the dusty shelves of the hotel library, she's able to finally escape her anxious mind and Ian's criticism.
And then their travel plans change. Suddenly Addie finds herself on a whirlwind tour of the Emerald Isle, trapped in the world's smallest vehicle with Ian and his admittedly cute, Irish-accented friend Rowan. As the trio journeys over breathtaking green hills, past countless castles, and through a number of fairy-tale forests, Addie hopes her guidebook will heal not only her broken heart, but also her shattered relationship with her brother.
15. Missing at 17 by Christine Conradt
Drama, drama, and more drama fills the pages of this novel based on the Lifetime movie of the same name. Get ready for lots of high-stakes action and a sizzling romance between a girl on the run and her handsome new love interest who, of course, has mysterious and potentially dangerous secrets.
For most of Candace's life she never felt like she completely belonged.
However, nothing could prepare her for the shocking discovery that her parents have been concealing the truth about who she is and where she came from. Feeling like her world has been turned upside down and unable to trust the people she's closest to, Candace runs away… right into the arms of an alluring stranger.
But while Candace and Toby have an undeniable connection, it is less certain what the future holds for them as Candace's family and Toby's less-than-legal lifestyle threaten to rip them apart. As things start to spiral out of control, Candace must fight to understand her own identity… and who she can truly rely on.
---
What are you reading with the warm weather? Let us know in the comments!
Up next: