FIND US ON SOCIAL MEDIA
If you would like more information about HarperCollinsCanada, or have a question regarding our Canadian YA books, contact us at
hccfrenzy@harpercollins.com
.

OUR BOOKS
(Click the covers to read more!)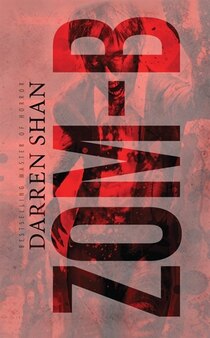 This Dark Endeavour: The Apprenticeship Of Victor Frankenstein
by Kenneth Oppel
Browse Inside
|
Watch the trailer
Victor Frankenstein leads a charmed life. He and his twin brother, Konrad, and their beautiful cousin Elizabeth take lessons at home and spend their spare time fencing and horseback riding. Along with their friend Henry, they have explored all the hidden passageways and secret rooms of the palatial Frankenstein chateau. Except one.
The Dark Library contains ancient tomes written in strange languages and filled with forbidden knowledge. Their father makes them promise never to visit the library, but when Konrad becomes deathly ill, Victor knows he must find the book that contains the recipe for the legendary Elixir of Life.
The elixir needs only three ingredients. But impossible odds, dangerous alchemy and a bitter love triangle threaten their quest at every turn.
Victor knows he must not fail. Yet his success depends on how far he is willing to push the boundaries of nature, science and love?and how much he is willing to sacrifice.
Hardcover
Paperback
E-Book
---
Such Wicked Intent
by Kenneth Oppel
Browse Inside
|
Watch the trailer
Tragedy has forced sixteen-year-old Victor Frankenstein to swear off alchemy forever. He burns the Dark Library and vows he will never dabble in the dark sciences again—just as he vows he will no longer covet Elizabeth, his brother's betrothed.
If only these things were not so tempting.
When he and Elizabeth discover a portal into the spirit world, they cannot resist. Together with Victor's twin, Konrad, and their friend Henry, they venture into a place of infinite possibilities where power and passion reign. But as they search for the knowledge to raise the dead, they unknowingly unlock a darkness from which they may never return.
| | |
| --- | --- |
| Hardcover | |
| | |
| | |
---
Starling
by Lesley Livingston
Browse Inside
|
Watch the trailer
Mason Starling is a champion fencer on the Gosforth Academy team, but she's never had to fight for her life. Not until the night a ferocious, otherworldly storm rips through Manhattan, trapping Mason and her teammates inside the school. Mason is besieged by nightmarish creatures more terrifying than the thunder and lightning as the raging tempest also brings a dangerous stranger into her life: a young man who remembers nothing but his name—the Fennrys Wolf. His arrival tears Mason's world apart, even as she feels an undeniable connection to him. Together, they seek to unravel the secrets of Fenn's identity as strange and supernatural forces gather around them. When they discover Mason's family—with its dark allegiance to ancient Norse gods—is at the heart of the mystery, Fennrys and Mason are suddenly faced with a terrifying future.
Set against the gritty, shadowed back-drop of New York City, this first novel in award-winning author Lesley Livingston's epic Starling Saga is an intoxicating blend of sweeping romance and pulse-pounding action.
---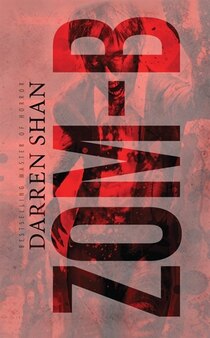 Zom-b: Volume One
by Darren Shan
A fresh
and fiendish new fiction series from the master of horror.
At first no one believes the images on YouTube are real: zombies devastating Ireland, leaving villages in ruins and mutilated corpses in their wake. Teenager "B Smith" is far more concerned with surviving high school and a volatile home life than an invasion of hungry zombies. But as the carnage spreads across the U.K., B must face a horrifying prospect. While a lucky few may outrun the zombies, many will fall... and some will be forced to join the army of the undead.
Hardcover
---
ZOM-B: Volume Two
by Darren Shan
On sale: January 4th, 2013
Pre-Order
---
ZOM-B: Volume Three
by Darren Shan
On sale: April 5th, 2013
Pre-Order
---
Bright's Light
by Susan Juby
Browse Inside
Like all the girls at the House of Gear, Bright has a higher purpose: to be, like, awesome. That means Bright's engineered body must always look perfect. It means she must be appealing at all times. The minders are watching, after all. The minders see everything.
One of them, Grassly, is on a mission that will lead Bright toward a new future while exposing her to incredible danger. If the other minders catch a whiff of curiosity, rebelliousness or free will, they may decide it's time to reboot the entire population—just as Bright is discovering a whole new purpose within herself.
Susan Juby brings her trademark humour to a dark, dystopian world in this thrilling new addition to the genre.
---
Running on Empty
by Don Aker
Browse Inside
All Ethan Palmer wants is wheels of his own, and he's finally saved enough money to buy his dream car... when he accidentally rams his dad's Volvo into their garage. It's not like his lawyer/politician father can't afford to pay for the damage, but of course his old man is going to turn this into another Big Life Lesson. With all his hard-earned cash going into repairs, Ethan won't be sliding behind the wheel of that Mustang Cobra anytime soon. Or will he? He thinks he's found a way to make some easy money, and suddenly nothing is more important. Not school, not the girl he loves, not even the secrets that divide his family. For Ethan, it's all about payback. But he has no idea what his choices will cost him.